Open Data Kit (ODK) consists of a collection of free and open-source software for collecting, managing, and using data in resource-constrained environments. In other words, you can build forms and survey for Android phones and tablets, and securely store the data collected once you reconnect to an internet source.
The core ODK tools are: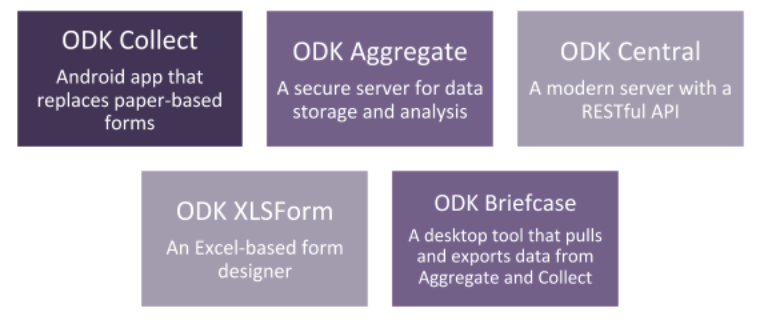 ODK Development Process
The ODK Development process is straightforward and allows for users to quickly move from application data to data collection within a relatively short time frame.