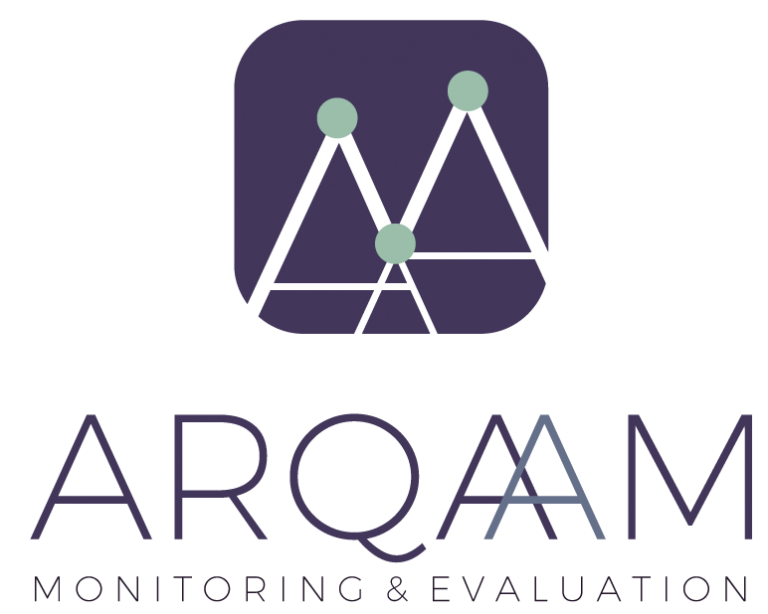 Contextually informed and ethical monitoring and evaluation services.
To support humanitarian and development actors carry out impactful projects.
We are a social enterprise made up of a diverse team of M&E expert consultants, data scientists, programmers and humanitarian-minded communicators who help relevant stakeholders apply best fits to assessing complex international projects and contexts through better use of data.
As an organisation, we are strongly committed to integrity and transparent practices in everything we do, as described in Our Approach and Code of Ethics.
Arqaam is the Dari word for numbers.

Technical Trainings for Non-Technical People
Including: Data Literacy, Data Analysis, Survey Design, Statistics, Data Visualisation, Tool Specific Trainings
Monitoring and Evaluation Expert Consulting
Arqaam employed several M&E experts who offer the full administration of all relevant evaluations for the complete Project Management Cycle, including theory of change, logframes, indicators, etc.
Custom Development and Humanitarian Technical Solutions
We work at the intersection of the humanitarian, development, data science and technical worlds. Thus, not everything we do fits easily into a box.We work one-on-one with clients to create bespoke solutions based on our expertise and the organisational need.
Logframe and Survey Development
We help organisations design logframes that appropriately reflect project goals, and create surveys that accurately track progress towards those goals. To help all organisations improve their logframes, we have created and open-sourced the Logframe Lab.
Monitoring and Evaluation Expert Consulting
We create, deploy and manage end-to-end technical pipelines to support field data collection. We manage information as it comes from the field all the way to the boardroom, and specialise in technical support in challenging environments.
Data Analysis, Visualisation,
and Reporting
Data cleaning, analysis and visualisations for donors, executive teams, and the general public.
Past
Partners
Have included: