Create Account & Formbuilder
Sign up and the first login
Visit https://kf.kobotoolbox.org to create a new account. 

After activating your account through the emailed link, you can log in to access your account.
Create your first form using the FormBuilder (if you choose to design with KoBo instead of another application. Please refer to the applications section at the beginning of the guide for options that can suit your organization.)
Create your first form by clicking on New, then choose New Form.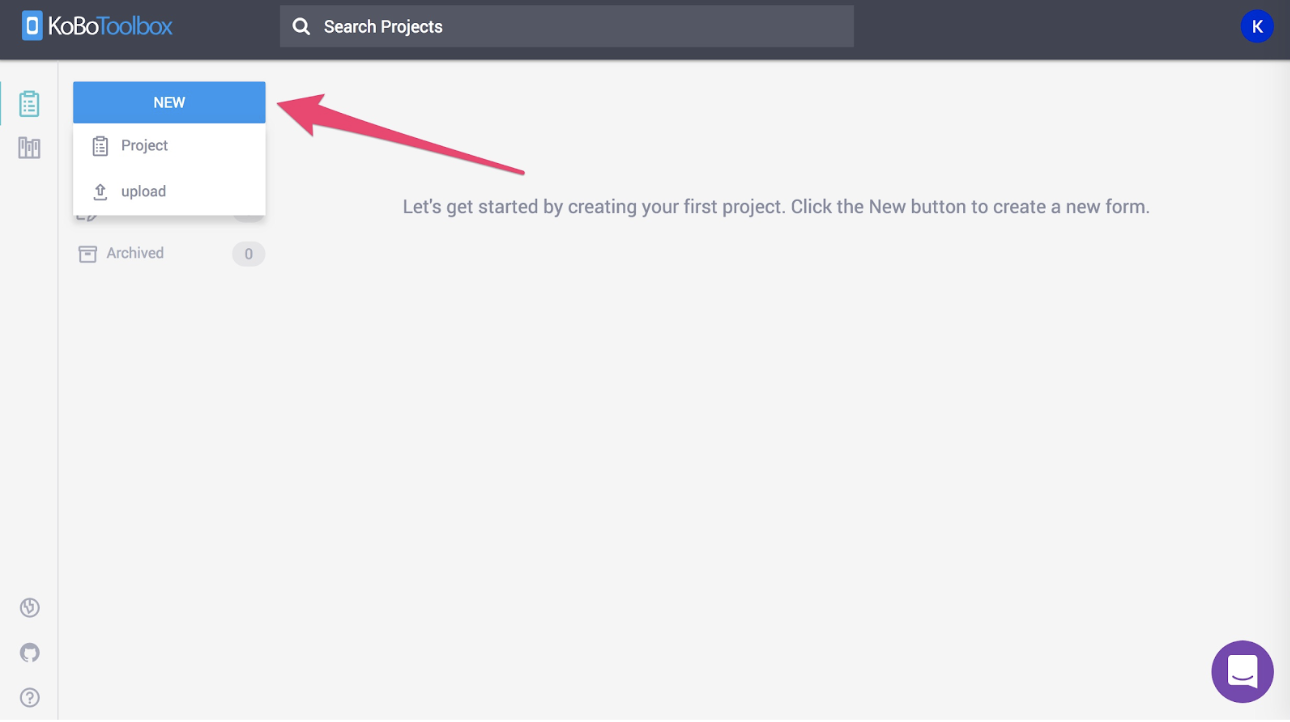 2. Click on the + button to add your first question.
3. After typing in the question label, click Add Question and choose a response type
4. You can give your form a name by changing the default 'New form' text on top
6. Click Preview Form to quickly view your questions.
7. To save the form click the Create/Save button, then 'X' to close the form.
8. Once saved, you can deploy your survey to begin collecting information. In order to do so, you will need to click the Deploy button.