"The pandemic's social and economic impacts will be disproportionately felt by women and girls in the long-term. Women are already experiencing worse impacts from lay-offs, school closures, increased gender-based violence, increased caregiving expectations, and less access to health services, including family planning."
As the COVID-19 pandemic reaches new grounds and affects even more lives, its implications are clearly felt in International Development. As aid is being rolled back or redirected to respond to the pandemic and its impact on society's most vulnerable and at-risk populations, the need for real-time monitoring and evaluation (M&E) for NGOs to plan, manage, learn, and adapt has never been greater. At times like these, M&E plays a crucial role in assessing the continued significance of an organisation's activities and in enhancing development effectiveness. Moreover, it helps NGOs to determine how best to pivot their projects to deliver on their goals of improving the lives of those most in need, while ensuring the safety of their staff, stakeholders and beneficiaries.
We spoke with our NGO clients at TolaData to understand how the pandemic has impacted their monitoring and evaluation (M&E) processes. According to the experts, here are some current practices or changes emerging in the sector:
Remote monitoring approaches: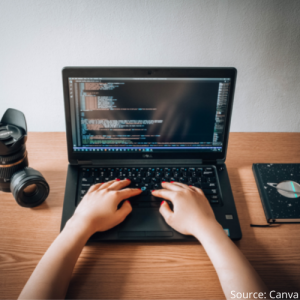 With limited mobility options and growing concerns for the health and safety of staff members, many organisations have begun to shift responsibilities and decision-making to national staff, local organisations, or local individuals that are most familiar with the communities and trusted by their members. Remote monitoring and management leverage in-country expertise and technology to proactively monitor project activities, respond to implementation challenges, and inform or share decision-making with communities, without being physically present in the project sites.
Shifting to more locally-led delivery creates more inclusive and participatory forms of governance. It builds local capacities among partner staff and community members and strengthens accountability to communities themselves. This form of management
also has a great potential to enhance the long term effectiveness of responses and contributes to the sustainability of programs.
You may find this USAID's Guide on Remote Monitoring Approaches helpful.
Heavy reliance on technology:
With the onset of COVID-19, reliance on technology and innovative approaches has grown significantly. Digital data collection tools and applications, including mobile phone-based feedback mechanisms, remote sensing with satellites, broadcasting with radios and other forms of social media platforms, internet conference technologies and online modalities for surveys, focus groups and interviews are being used more than ever. We are also seeing remote reporting and verification replacing in-person monitoring visits and assessments across the sector.
Moreover, many NGOs are also transitioning their complex and multi-faceted data collection, analysis and results management mechanisms to simpler digital software like TolaData that allows them to manage their entire data cycle remotely in one common platform. The utilization of these digital tools improves the efficiency and accuracy of data entry and analysis. It also allows for more systematic tracking of indicators, provides opportunities to increase capacities and collaboration, allows for real-time communication and information sharing and offers cost savings. But most importantly, it enables NGOs to continue their project monitoring and evaluation processes even in the most fragile contexts.
This article from Relief Web has a list of main types of technology used for remote monitoring and the benefits and challenges of using them
Greater need for sex-disaggregated data:
The pandemic's social and economic impacts will be disproportionately felt by women and girls in the long term. Women are already experiencing worse impacts from lay-offs, school closures, increased gender-based violence, increased caregiving expectations, and less access to health services, including family planning.
According to a report from the World Bank, "Gender inequalities will widen during and after the pandemic and that gains in women's and girls accumulation of human capital, economic empowerment, and voice and agency, painstakingly built over the past decades, will be reversed."
Therefore, Development Gateway emphasises that there is a pressing need for reliable and accurate data disaggregated by sex to gain a complete understanding of infection rates, case mortality, gendered aspects and the social impacts of the disease. By collecting gender-disaggregated data in real-time, organisations can design effective interventions to help those most impacted and ensure better preparedness for the future.
Open Data Watch has recently created a resource website, including best practices and guidelines on collecting gender-sensitive data during COVID-19.
Publishing data to IATI:
Driven by a growing demand for access to quality information and aid transparency during these challenging times, an increasing number of governments and NGOs are now publishing their data according to the International Aid Transparency Initiative (IATI) Standard. IATI helps organisations to publish and report information about their activities, finances, results, locations, documents and other project-related details in one common XML format – ready to be accessed, utilized and improved by the wider development community.
Many NGOs have started mobilising around IATI mainly because they see an added value in this universal initiative. It is clear that publishing data to IATI helps organisations to avoid duplication of data collection efforts and helps them meet the greater demands of the wider international development sector for easy access to good quality and usable data which can play a crucial role during these difficult times when mobility and contact are limited.
If you would like to learn more about this initiative then check out this expert interview on IATI or this detailed article IATI: Intro, benefits & guidelines for NGOs to publish as per the IATI Standard. If you are looking for a reliable publishing tool or IATI training support then see how TolaData and Data4Development can help you.
Doing more with less: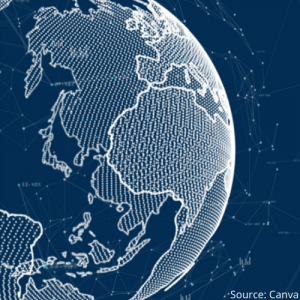 Due to COVID-19, many high-income countries are making partial or temporary cutbacks on their foreign aid commitments to tackle their national interests first. This exacerbates the problems in middle and low-income counties that are hard-hit by the virus. Analysis by Development Initiatives in 2021 based on data from the IATI reveals that total bilateral aid commitments fell by 19% in 2020 compared to 2019 and are projected to fall even more in 2021.
As a result, organisations will have to do more with less as demand for assistance increases and supply depletes. This means NGOs will have to pivot their programs, rethink their implementation strategies, cut down on their expenditures, strengthen their national capacities and mobilize local resources, and make adjustments to M&E processes to make them more responsive and adaptive to current situations. NGOs must also adopt safe, ethical and effective data gathering practices and consider only collecting data that is necessary and conduct joint evaluations with other agencies and orgs when possible to cut down on cost.
According to a report from IOM, M&E activities should be utilisation-focused, giving priority to what is important and essential and keeping in mind the intended use and users with a focus on accountability and learning purposes. When making adjustments to M&E, it is essential to consider the risks and impact of those changes and the safety and wellbeing of the implementing NGO and other involved stakeholders.
This is just a glimpse of some changes happening in the M&E sector as a result of the COVID-19 pandemic. If you have other ideas, lessons, or insights to add, please let us know using the contact information on this website.
About the Author
Chandani Lopez Peralta is a Content Marketing Manager at TolaData, a monitoring and evaluation software for the not-for-profit sector. Chandani supports the not-for-profit sector with easy-to-understand content on M&E and other development-related topics.